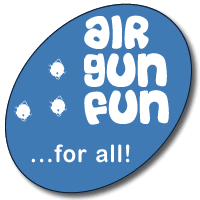 Experience is the best teacher...
and that experience is your experience. As with any sport or hobby, the only way to improve is to practice the sport. Nothing can replace the mundane repetion of a baseball players batting or fielding practice. Nothing equals the 2 - a - day drills on hot summer afternoons for a football team in full gear sweating their proverbial "male organs" off. And nothing can bring you or I to the point of being a "good shot" but PRACTICE, PRACTICE, PRACTICE.

But that practice must be done in a manner that will correct poor habits. If you are pulling the trigger wrong, flinching, not following through on your shot, then nothing can correct it but you. If I might suggest, a shooting buddy can assist one greatly. Both can provide observation of techniques and help each other to become better shooters.

No matter whether your main interest in this sport is Field Target (FT), hunting, plinking, or just plain old "can mangling", then correct repetiton of shooting is the only way to bring you to the desired level of ability. But this sport provides one to be able to practice just about anywhere. It is the main reason I picked up my air guns again.

I live in the city and it is very difficult to find a place to shoot firearms anymore. One must travel many miles to shoot. This is impractical with most of our busy schedules. But with air guns, I set up a target in my basement and WALA I practice every day with no inconvienence.

On the page I will list various sites to obtain some valuable advice from more experienced shooters. I also will list where you can download targets for free. You will need them. If you have access to a copying machine make plenty of copies. Dad or Mom can do it for you young shooters.

Also will be listed some air guns clubs from around the globe to give you an idea of how popular this sport has become. I suggest you join one. If none in your area, start one yourself. That is what we are doing here in Soutwest Ohio in the USA. Air guns are not as popular yet her so less clubs are available, but those clubs that have formed here will assist you to set one up.

How far you want to go with this sport is truly up to you. Olympic competition, World Championships, Local Field Targets Competition, or just backyard plinking all starts with one thing....PRACTICE..PRACTICE...PRACTICE!!
On this page I'll include some of my tips and tricks I've learned while doing my hobby. Where appropriate, I'll include steps or pictures to help clarify my explanations.

Please feel free to contribute your own tips - I'll post the best ones so everyone can see them.
If you have a tip, be sure to send it to me and if it is a good one it will be posted.

UNDER CONSTRUCTION
I AM STILL COLLECTING INFORMATION ON IMPROVING MARKMANSHIP. I WILL EDIT THE PAGE SOON. BE SURE TO CHECK BACK FOR UPDATES PLEASE.
ANY SUGGESTIONS OR SUBMISSIONS YOU MIGHT HAVE WOULD BE APPRECIATED.
THANK YOU,
AIRGUN-FUN WEBMASTER


AIR GUN FUN
TIPS FOR
SHOOOTERS
1. PRACTICE...
2. SHOOTING BUDDY
3. TARGET RANGE
IN BASEMENT,
GARAGE,BACKYARD
4. GOOD SOURCE OF
PROPER SHOOTING
TECHNIQUES
5. PARICIPATE IN
COMPETITIONS
6. PRACTICE AGAIN