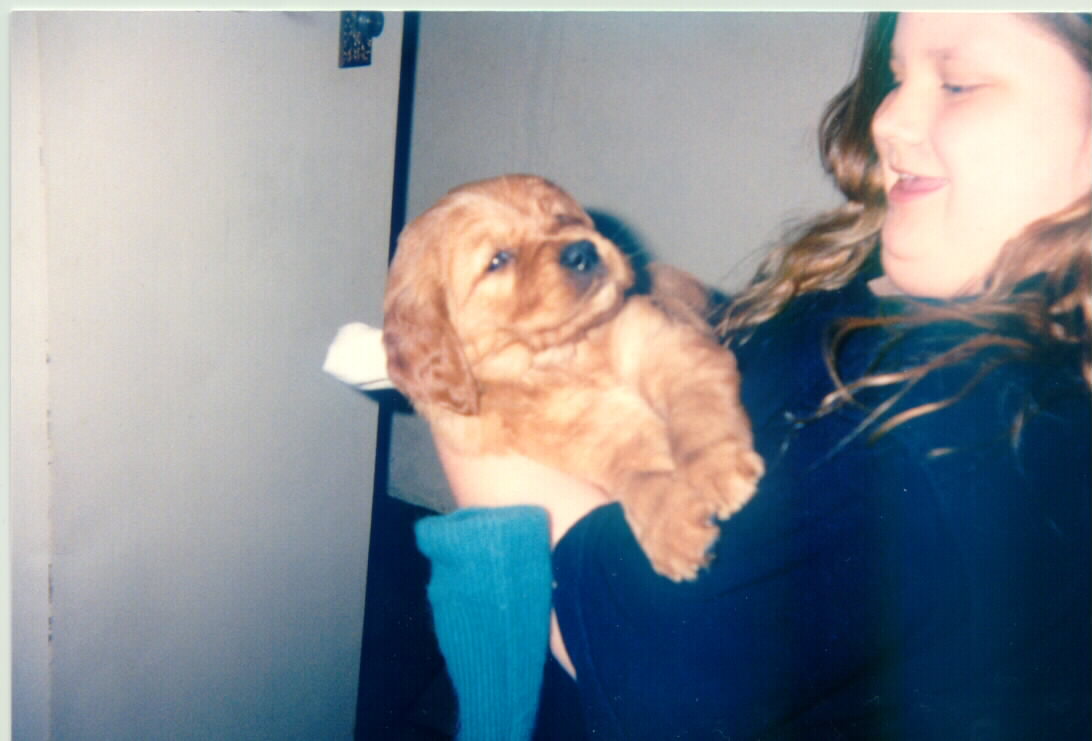 Nuggs looked more like a bear cub then a Golden Retriever at first... This is her first night with us at age 8 weeks.
I think Sarah looks happy don't you?

Sarah's first task was to choose a name for her. So she finally came up with Sarah's Golden Nugget for AKC registration. A more fitting name couldn't have been chosen for she was more precious then gold to us.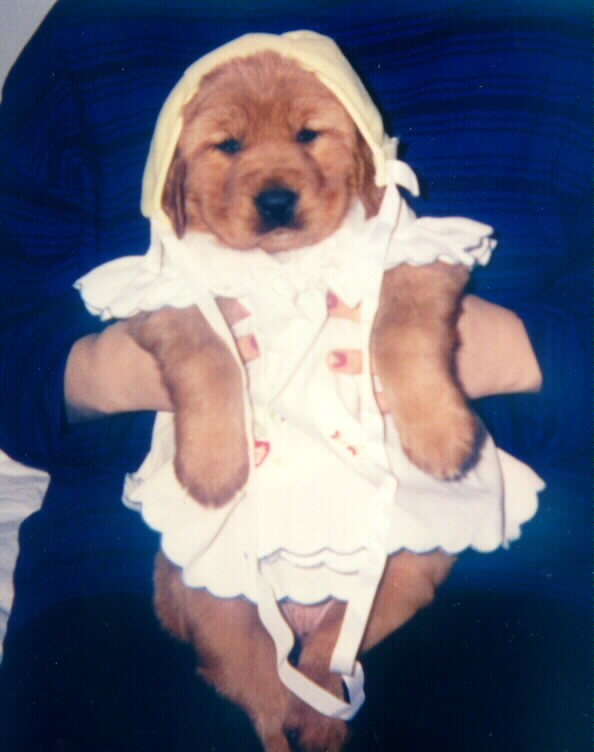 Nuggs wasn't home with too long before Mom, Rhonda, had her dressing up as one of her little girls. Rhonda used to do the same to Sarah and Jodie, our daughters. So now it was Nuggs turn!!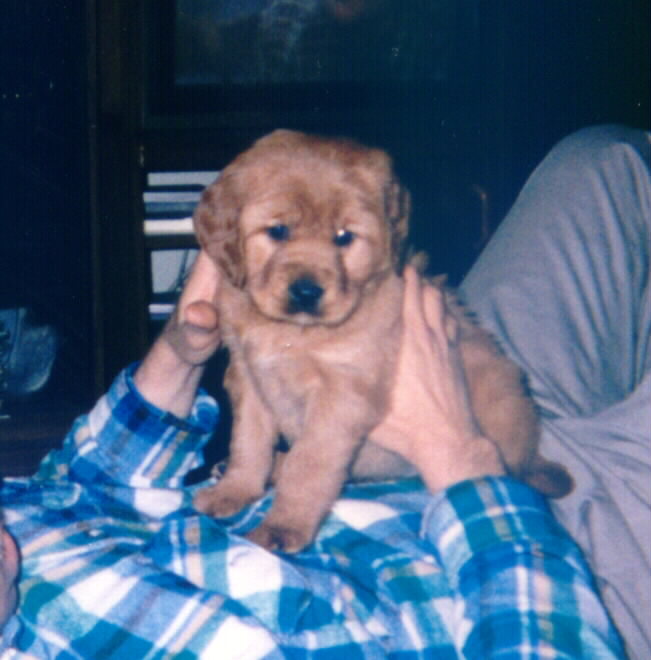 That First Night, Nuggs was the center of attention.
But that was just the first of many such nights she gave us.