"I OUGHT TO BE IN PICTURES!
I AM! I AM!"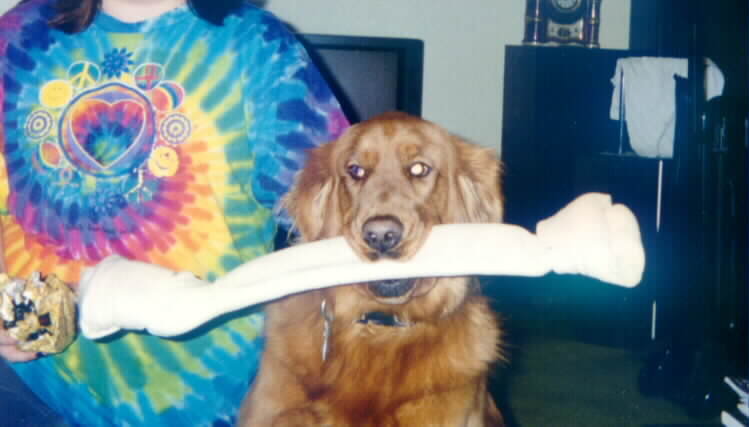 Sarah got this for Nuggs for Christmas one year. She carried it around so long it made her mouth sore from the weight and I finally had to cut it in half for her.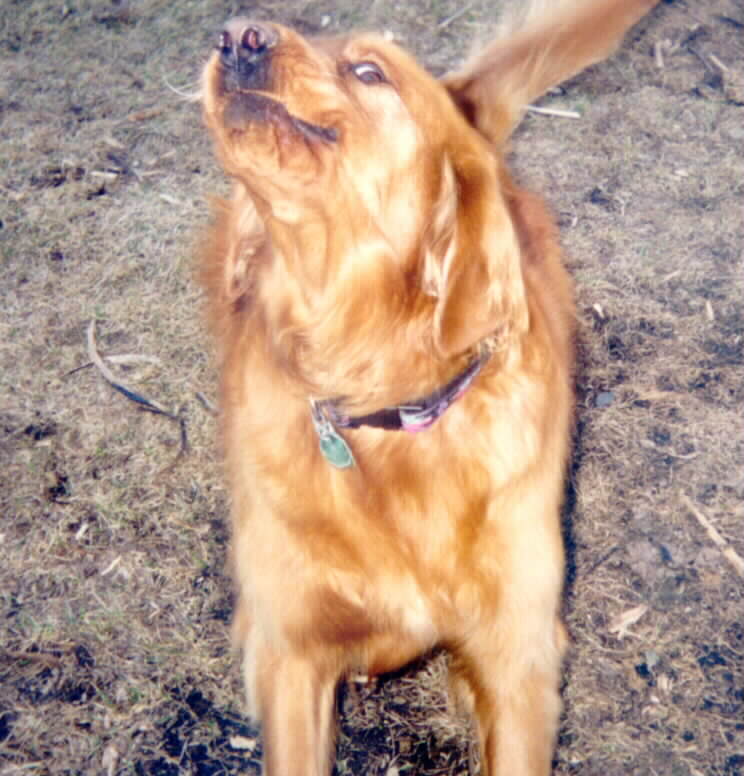 Look Dad! This is my PopEye Imitation.
Nuggs would do this and give a deep
throated long growl as if to say,
"Hey, Ain't I photogenic?"